Welcome to the StarForge Wiki
The wiki about
StarForge
, a Voxel-based shooter and strategy game developed by
CodeHatch
.
All pages can be edited and you are welcome to join us and contribute to this wiki!
StarForge is a game about gathering resources, building bases, crafting anything you want, and surviving on an alien planet. Earth's star is dying and humanity transferred as much technology and resources as possible and left on a one way mission to populate another planet.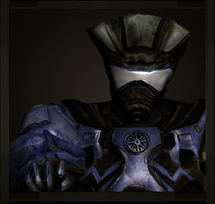 Gunner is a playable in StarForge. The gunner specializes in offensive damage with the use of guns. The Shooting Skill Tree is his primary skill tree.
Skills range from levels 1-50. Each skill tree helps determine the overall stats of the hero. Each hero has 75 unique skill levels distributed among any of these trees at the start of each game. There are 25 skills overall.
Ad blocker interference detected!
Wikia is a free-to-use site that makes money from advertising. We have a modified experience for viewers using ad blockers

Wikia is not accessible if you've made further modifications. Remove the custom ad blocker rule(s) and the page will load as expected.